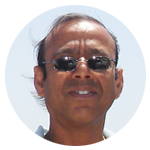 Ajay Mathur
Ajay has been an active sportsman all his life. In fact, his first love was cricket followed by squash but developed a real passion for field hockey after leaving university. Within few years, he was representing his club in Div 3 & 4 of London League. After almost 10 years break, he took up hockey again at ripe "young" age of 46. For past several years he has been actively playing and promoting hockey in Southern California and has taken part in several tournaments including Veterans tournament in Germany (2006). He has also introduced & taught hockey to both his sons. He also attended Hockey World Cup (Germany 2006) & Hockey finals at London Olympics in 2012. He has also signed up as a volunteer for 2016 Rio Olympics. During the week he can also be found regularly on squash courts. In his professional career, he is an IT consultant with background in space telecommunications, manufacturing & supply chain.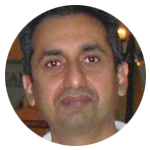 Sajid Chaudhry
Sajid Chaudhry has been playing field hockey since his child hood in Pakistan. He has participated in state level hockey in Pakistan. He has participated in field hockey leagues in Cyprus and Denmark and has earned top scorer awards and medals. Danish TV and Danish newspaper published a report on Sajid Chaudhary because he was the top scorer in Danish field hockey league. Sajid Chaudhary has been living in Orange County California since 1999 and has been participating in several field hockey tournaments.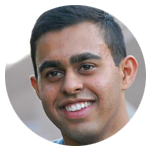 Akhil Mathur
Akhil is most passionate about basketball but as a teenager he was always left behind when dad & brother went on to play hockey at various tournaments. So he challenged himself and took up hockey and soon became troika of Mathur players. Akhil will soon be heading to one of UC campuses to study Business Econ where he hopes to play club level field hockey.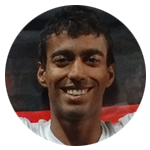 Akshar Mathur
Akshar has been playing sports since the age of 5. He started playing soccer, roller hockey, moved on to ice hockey and then followed in his dad's footsteps and took up field hockey. As a field hockey player he is just as comfortable playing in goal or as a midfield/striker using knowledge gained as a roller/ice hockey player to make swift darting runs & turns at opposition's defense. Born in Germany with Indian heritage, hockey comes naturally to him. In his professional life Akshar is a Civil Engineer (University of California, Irvine) and works in Transportation sector.